SPEEDMINTON, Crossminton and more
Speedminton® developed a unique new racket game, Crossminton - a combination of tennis, badminton, and squash. It is played without a net which allows you to play everywhere (beach, park, street, backyard, even in water!) and due to the Night Speeder™, day and night!
It is very easy to set up and takes only five minutes. You can play in singles, doubles or freestyle.Its simple rules make the sport attractive to hardcore players and recreational athletes alike - anyone who can hold a racquet!  
In addition to this Speedminton developed games for smaller distance in its Fun Series and the new game Paddleminton. All games are played with Speeders, birdies made in Switzerland from recycled plastic, designed for Indoor and outdoor use.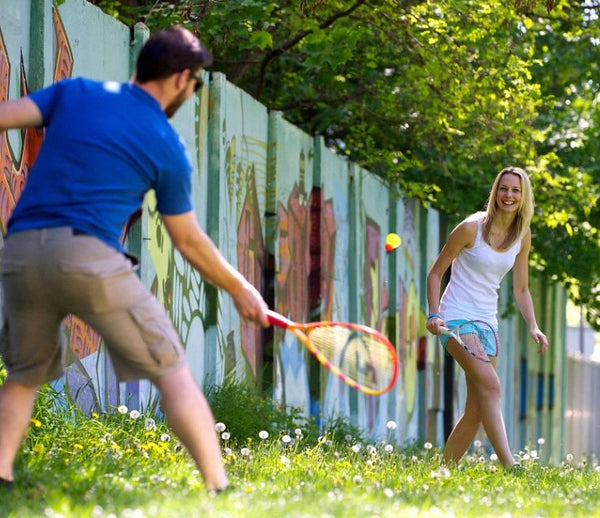 Whats the difference between the Speedminton Game Sets?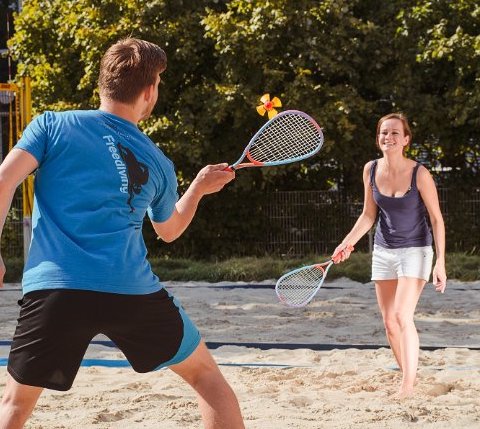 SPEEDMINTON® FUN SERIES
The Speedminton Fun Set is a recreational racket set with two 19inch long aluminum racket and 2 different birdies (Fun Speeder/ Heli Speeder). It has been one of the most popular Speedminton sets in the past years so we have created the Easy Court Fun to give this set a competitive version. Its an easy to setup portable court including two 13ft x 13 ft square which are set up in a distance of 18ft. The aim is to play the Speeder into the opponents square while defending yours. 
BUY NOW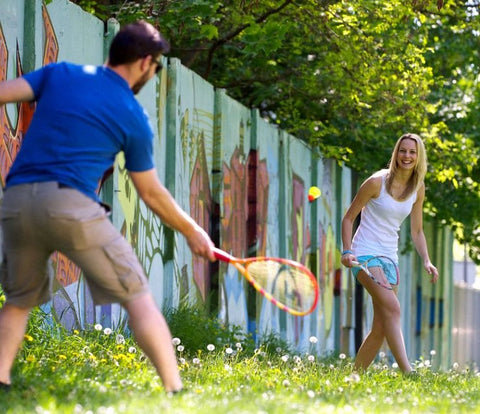 CROSSMINTON SERIES
Crossminton is a racket game played with strung rackets and a smaller heavier birdie called Speeder. Recreationally, it's played on the beach, the backyard, in a park, or on any large flat outdoor spaces. For those who want to play a match, we created the Easy Court. The two 18 x 18 ft. squares (the playing field) are setup within seconds at a distance of 42ft. The Speeder is specially designed for outdoor play, wind resistant up to wind force 4 and has a stable flight path - fun is guaranteed. There is no net and with the glowing night Speeder you can play even in the dark. 
BUY NOW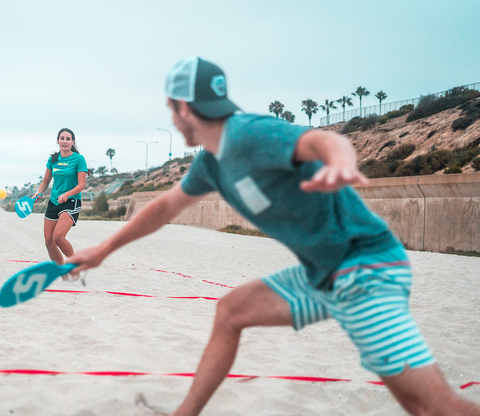 PADDLEMINTON SERIES
Paddleminton is a racket game played by two players with wooden paddles and wind resistant outdoor birdies. You can casually rally on 12-25 ft distance or play a proper game on the Easy Court Fun. Its an easy to setup portable court including two 13ft x 13 ft square which are set up in a distance of 20ft. The aim is to play the birdie over the gap into the opponents square. All parts in this set are water proof so it's a perfect activity for the beach, lake or pool.
BUY NOW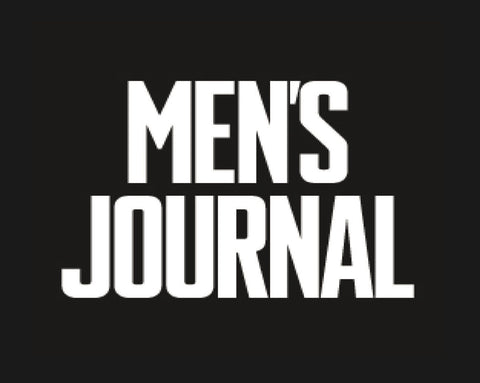 "Bye Bye Birdie. Hello Speedminton"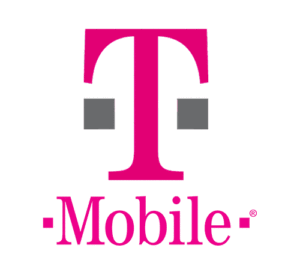 "The Ferrari of Racket Sports"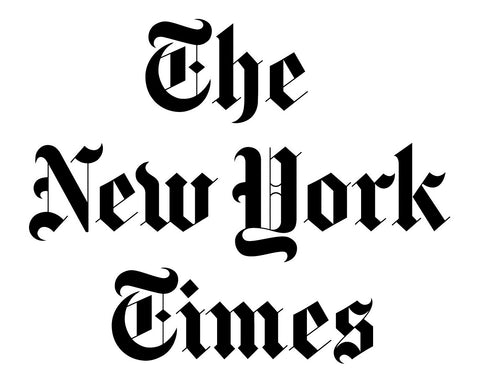 "Speedminton is an addictive game that sets up anywhere from backyard to beach."
I'm a big fan of speedminton. I'm not sure who manages to play badminton outdoors easily so these heavier shuttlecocks/birdies and mini squash racquets really help with wind for a fun knock around.

I hadn't seen the fun size before so I thought I'd give them a go. They are just what they say - smaller, a bit less 'impactful' so perfect for smaller yard sessions, but totally fun. I don't play with nets or the court - this is just volley time goodness. A fun buy.

Jacob T.
I purchased the Speedminton set for a family outing and I have to say, it was well worth the money - and so much fun! The rackets are lightweight and the design allows you to easily hit the birdie.

Whether you play for fun or competitively is up to you but you'll definitely have a lineup of people wanting to play. All-in-all, we'll be playing with this set for years to come!

Sophia B.
I found out about Speedminton and it looked interesting and fun so I purchased this FUN Set.

I do think this is a great value pack as a starter kit who wants to try Speedminton and it's definitely perfect for children. It comes with everything you need to start playing right away.

Your family will have fun with this FUN Set (pun intended). For adults and children in high school and older, you probably want to get normal size Speedminton rackets.

David L.
Learn more about the Sport of Crossminton and get involved

Crossminton USA
Mission is to promote Crossminton
in the United States through recreational and competitive programs for juniors, adults,
seniors and collegiate players
of all ability levels.
VISIT CROSSMINTON USA

Crossminton International
The International Crossminton Organisation - ICO is committed to advancing the competitive and recreational sport of Crossminton. ICO looks to both constantly develop, and manage all international tournaments, establishing official guidelines and standards world-wide.
VISIT ICO